"The story is entirely true, since I imagined from one end to the other...



Creative Direction
Graphic Design


Photography
Editorial Design



Collaborators: Sarah Perez, Maëlle Tarnaud, Victoria Genty, Léa Sahuc

"The story is entirely true, since I imagined it from one end to the other..." is a bundle of 5 booklets. It was imagined and created in collaboration with talented creatives: graphic designers Sarah Perez and Maëlle Tarnaud and photographers Victoria Genty and Léa Sahuc. Purely artistic and experimental, this project proposes a new poetic approach to the work Froth Of The Daydream ("L'écume des jours") by Boris Vian.

Impregnated with the author's (now, eponymous) words, this re-interpretation invites the reader to come and create his own story: "from one end to the other".

A booklet sums up a chapter of the original book through five key elements: the characters, the atmosphere, the place, the emotions and the action. These key elements come to life in the form of quotes, layout and photographs.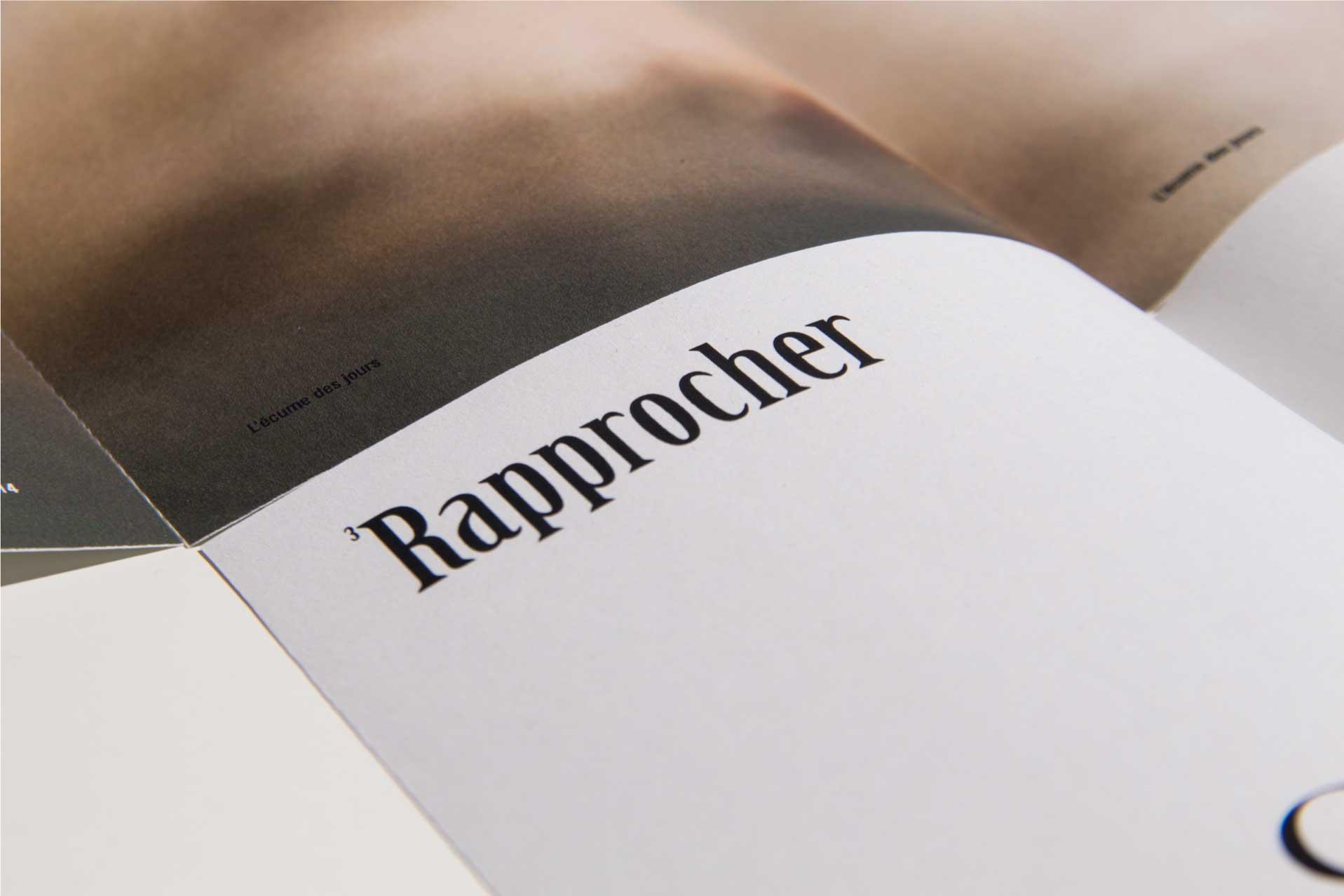 The booklet's configuration is designed to allow several levels of reading in order to offer multiple possibilities to compose your own story.
Page by page: where we discover fragments of texts and photographs.




Double pages by double pages: where we discover all the elements mentioned above.




Booklet by booklet: with the accumulation of the different (double) pages
All the photography and layout's work has been meticulously thought out and executed to wrap the reader in the atmosphere of the chapter treated.