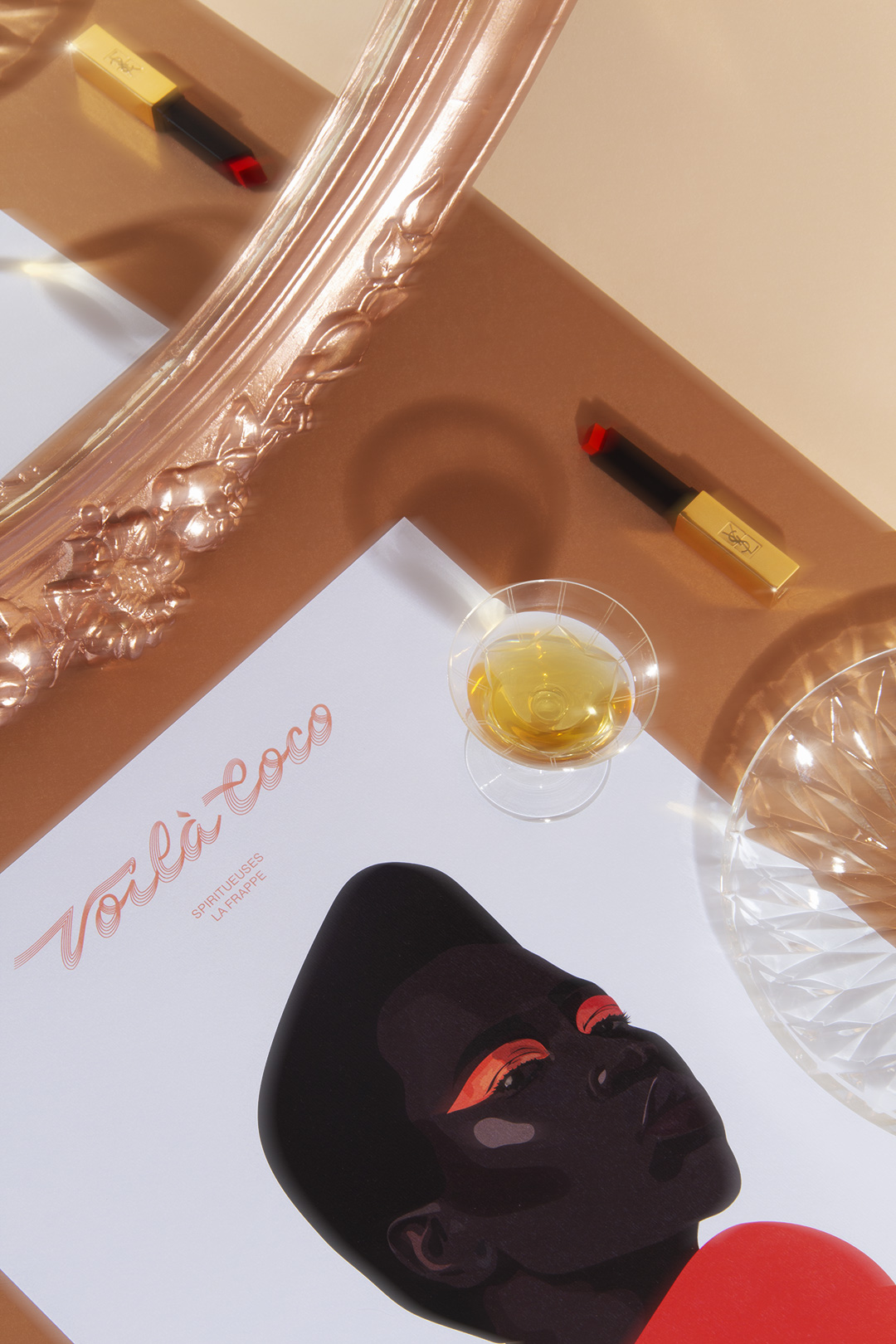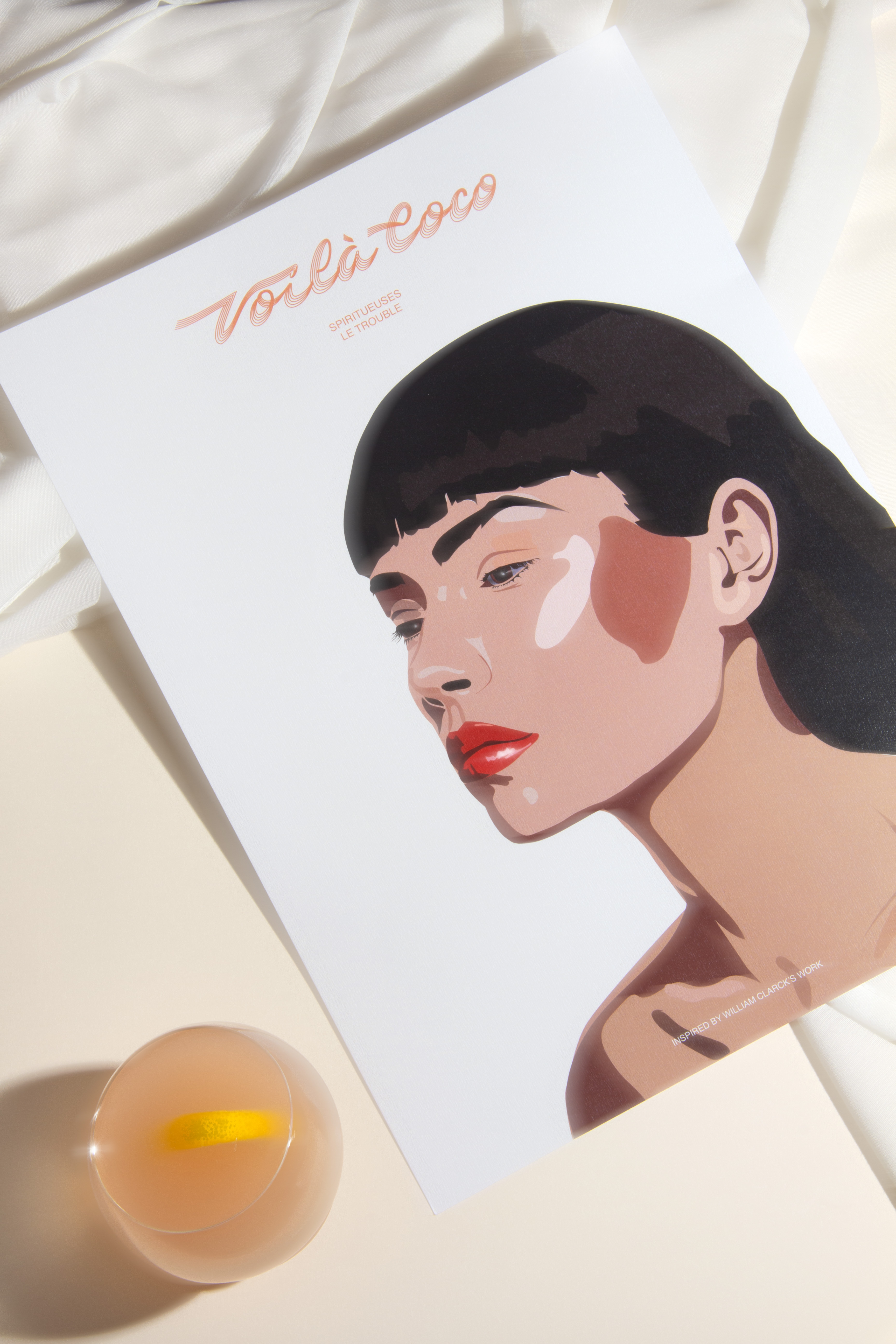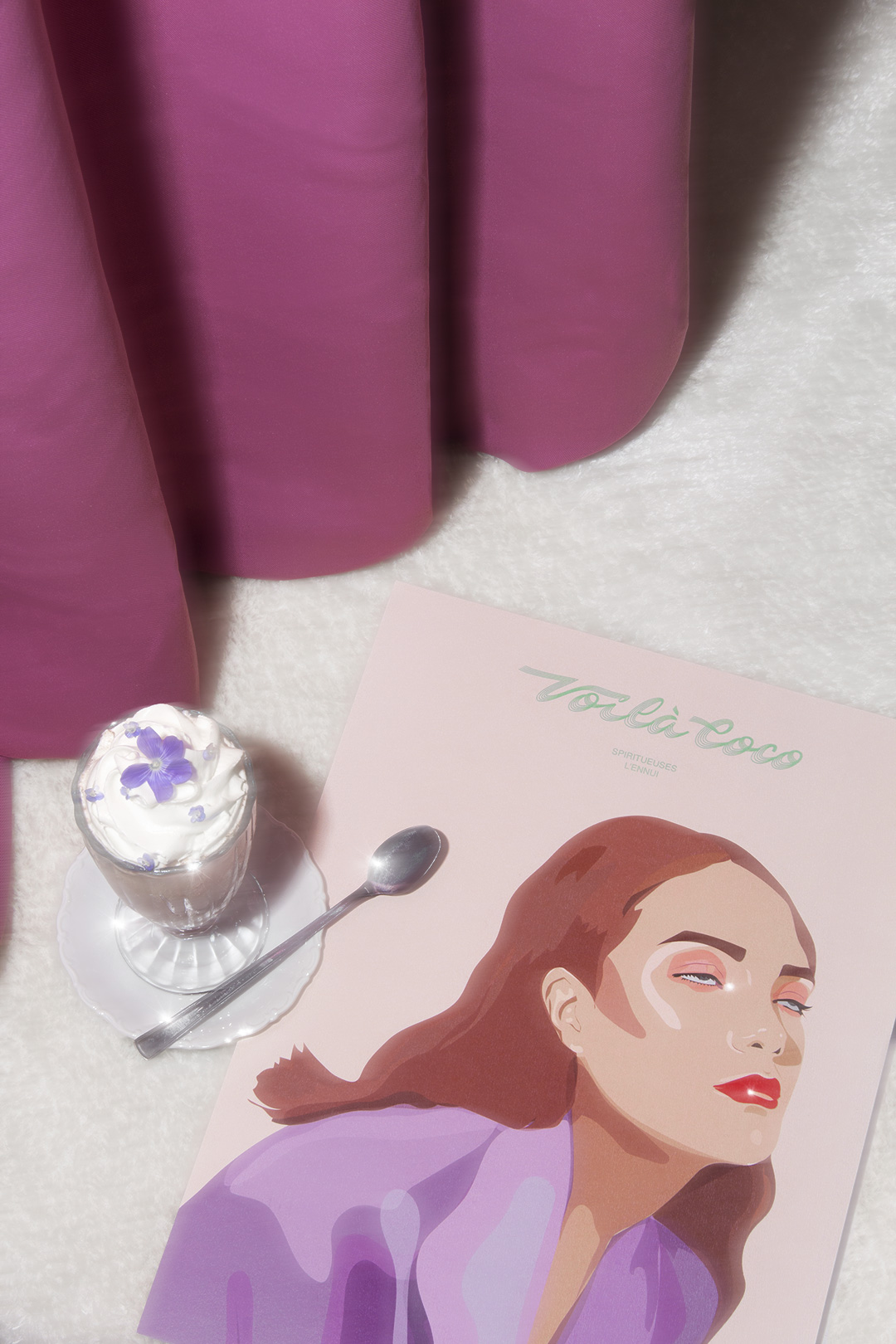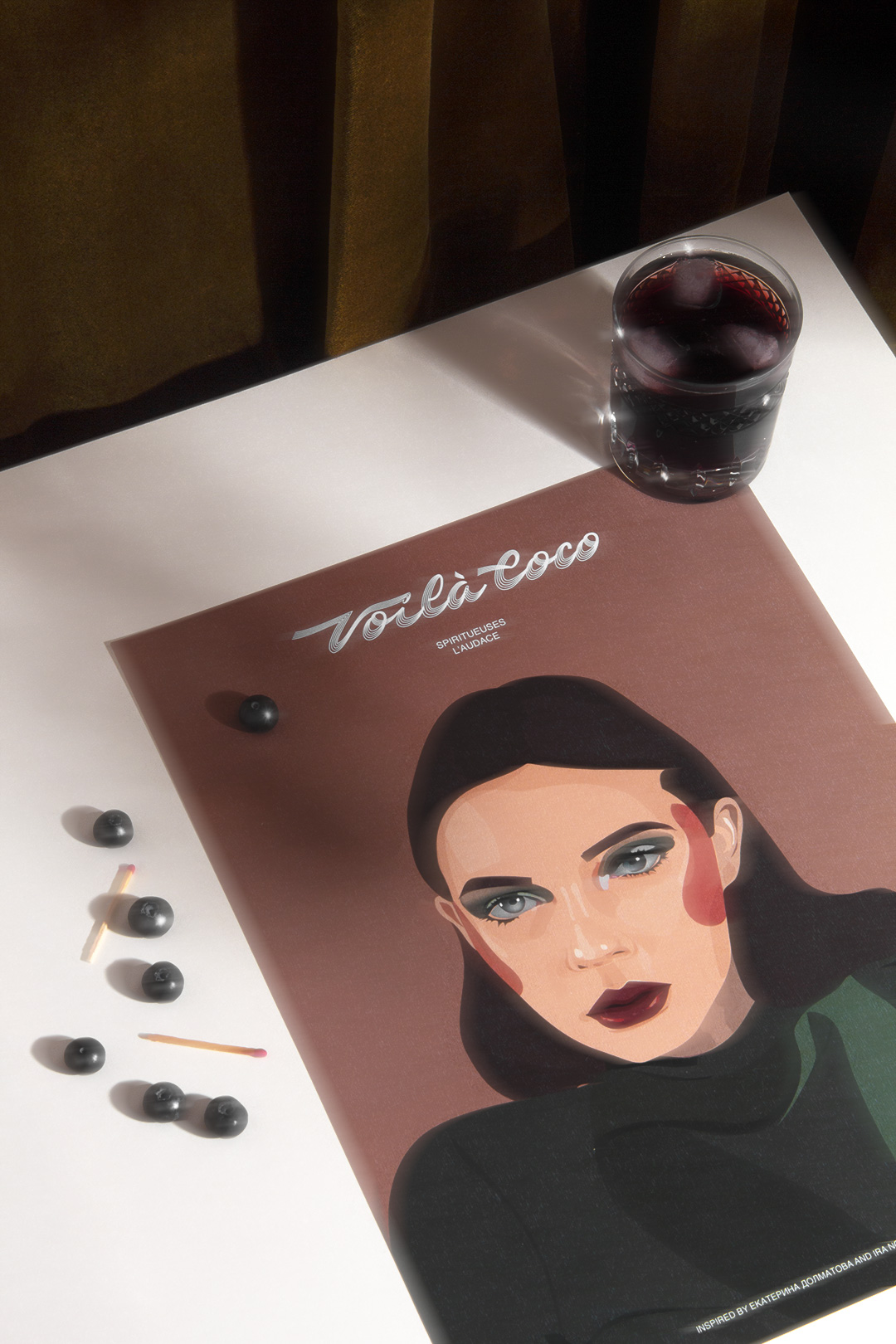 Spiritueuses, the first collection of our e-shop Voilà Coco.

Creative Direction
Graphic Design
Packaging
Illustration

Collaborators:
—Atelier Stangtreize
—Victoria Genty
—Sarah Perez
—Simon Blanchard
—Tom Cavdar


Spiritueuses
is the first collection of our e-shop
Voilà Coco
. Composed by illustrations and photographies, the collection is inspired by the fashion sphere.
Each one of the illustration is inspired by a fashion editorial photoshoot and represent a mood:
L'Ennui (Bored), Le Trouble (Blurriness), La Nostalgie (Nostalgia), La Détermination (Determination)...
In collaboration with our dearest collaborators, 7 Set Design, a series of photographies and a music video have been created to present the collection.

Here is a sneak peek of the artworks, the packaging design and the campaign.